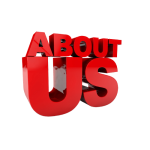 Trinbagoevents.com is an Innovative, secure and user friendly events calendar and management platform in Trinidad and Tobago. Founded in 2019, this event solutions platform was built to provide every user with a unique experience either as an event browser, organizer or attendee.
This website helps event lovers find upcoming events in T&T such as Sports & Fitness, Charity & Causes, Parties & Concerts, Tours & Attractions, Business i and much more. We also use our social media platform on Facebook, Instagram and Tiktok to highlight & promote your event.
Trinbago Events also specializes in handling attendee registration, event ticketing (Free & Paid), and event check-in, making your event attendee process easy and affording you more time to attend to other aspect of the event.
Our platform also provides marketing options for event organizers, enabling them to reach a wider audience thereby generating more interest and attendees for their event.
Using our marketing, online ticketing and event registration platform will save you time and money. Whether you are planning to attract 10 to 10,000 people for your upcoming event, our platform is right for you. 
Trinbagoevents.com is built to provide fast, easy and efficient experience when navigating through the platform using a mobile phone or computer.
Quick Registration / Ticket Purchasing
Booking a ticket on our user friendly platform is easy, you can book and register for your favorite upcoming events and you would receive a QR code ticket via your email immediately.
Create and publish your events within minutes for free. Input the necessary details for your event such as Description of event, Date, Time, location, Ticket category etc. The more information the better.
View and manage your attendee details from your personalized event dashboard. Check-in attendees using our mobile app.
Our event platform is designed to give your event an extra boost in registration or ticket sales. We have different marketing options for you to choose from.
Our payment platform is very secure with Woocommerce processor one of the leading secure payment processor for Visa and Paypal, which makes your information safe and secure.
You can request for payout at anytime, your account details will be verified and payment will be sent directly to your bank account. 
Low Commission Charges / Sponsorship
Trinbago Events only charges 5% commission on tickets for paid events, however, non-paid events are totally FREE. Paid Tickets are also subject to processing charges. 
Ask about our sponsorship program to see how we can add value to your event.